Solo traveller going to Niseko, where should I stay?
Where should I stay in Niseko?
Are your friends and family dragging their heals in committing to book a ski holiday with you? You don't want to miss out on the best accommodation offers.

Do you just want to go skiing and shred deep pow but would still like to enjoy the company of other like-minded people? Want to stay somewhere social, not too expensive, homely, independently owned backpackers hostel? Freeride Lodge Niseko backpacker hostel accommodation is for you.
There are many larger backpacker/hostels in the Niseko area, offering budget style rooms and service
having to cook your own breakfast
having to find your own way to the backpackers on arrival and departure
no personal service as the accommodation houses are to large to get to know you and you feel like just another number going through their doors
no first tracks shuttle dedicated to just the guest of the accommodation house, making sure you make it for first lifts in the morning
no organized social activities which will enable you to meet new people easily
where you are basically just given a bed to sleep in and left to your own devices
Hirafu has a few backpacker places, but they tend to be getting pushed to the outskirts of the ski area and are a bit of a commute to get on the mountain every morning. Sometimes the "free resort buses" which are only a 20 seater, to service the resort fill very quickly, leaving you waiting for the next bus or with a massive walk up hill to get to the closest lift and missing out on first tracks - which no one wants to miss. After all that is the reason you are coming to Niseko. If all of the above does not sound that appealing then we have the solution.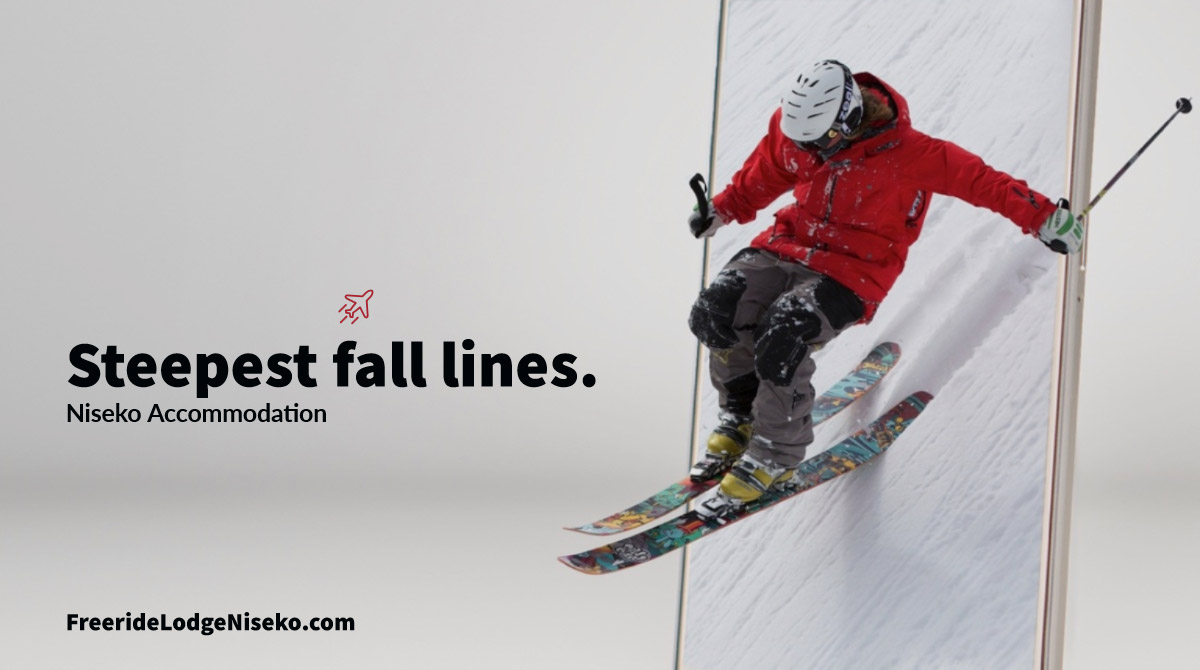 Freeride lodge is a social lodge aimed at the 20-45-year-old market offering twin rooms, shared 4-person dorm rooms and a large 7 person budget dorm room with a touch of class and service compared to most backpackers/hostels on the same budget. Our lodge has just become a fully fledge backpackers. The kitchen is open to guests so you can cook and save, feeling at home.
Social activities in the evenings will get you out to discover the hidden gems of Niseko.
Freeride Lodge Niseko will be your home away from home in the snow. Where you arrive as a guest and leave as a friend.
Comfortable beds, awesome communal rooms, on site bar The Mexican Mule Restaurant and Cantina serving up amazing cocktails, beers and the best Nachos outside of Mexico.
The lodge has a huge kitchen to cook meals saving your budget. Get some cooking tips from fellow travellers from around the globe. Why not join in on the pot luck dinner night? Cooking and sharing a meal with new friends.The lodge is great place to kick back relax and meet the other guests, share stories and maybe enjoy a meal together or organize your next ski adventure on the mountain and share some secret spots.
We pride our selves on providing the best service and social environment where you are guaranteed to meet like-minded people. If you are looking for a great lodge serving an amazing breakfast, comfortable bedding, warm as toast lodge, great host and in an unbelievable location 5 minute walk to the closest lift to get some of the best skiing in with the steepest fall lines in all of Niseko then Freeride Lodge is for you.
We provide
complimentary transfers on your arrival and departure
Free WI-FI
Free first tracks Shuttle every morning to the NV gondola
Western style breakfast is included
Organized social evening to local restaurants, brewery's, Ice village and onsens, pot luck dinner nights
All linen and towels are provided
The social aspect of the lodge is on point and our friendly team make sure you feel welcome
We are located in Niseko Village in the middle of Niseko United ski fields, out of the main Village Hirafu but close enough to get there - 10 minutes on the bus (buses operate 7.30 - 12 midnight).
The bus stop is at the front door of the lodge giving you access to all of Niseko United. We also have onsite parking if you are driving and wanting to explore the region.
The lodge is at the base of the steepest fall lines in all of Niseko giving you fast access to the famous Gate 11. Staying with us we can get you to the lifts early in the morning so you are one of the lucky ones to get first lifts and first tracks. We start our shuttle service at 7.50 am through to 9 am. Lifts open at 8.30 most mornings.
Some reviews from travellers
I stayed at Freeride Lodge for a week and I was happy with the room and setup of the place. I loved how bright and clean the entire lodge was and how it's pretty much across the street from the bus stop. Getting around in Niseko can be hard if you don't have a car so that was a huge relief! The drying room is spacious and well planned out and there's also a cute and fun Mexican restaurant downstairs with good food if you get hungry. Free tea was a plus! This is definitely a place to stay if you're looking to meet new people and prefer a livelier environment. :)
Thank you Miranda and the rest of the staff for being so friendly and accommodating. Would stay here again! :)
We stayed at Freeride Lodge for 2 weeks and overall we thought it was great! The staff were super friendly and helpful, the breakfast was great with the staff making you something new each day such as egg and bacon, pancakes, breakfast burrito, you name it! The lodge was kept very clean with common places and toilettes being cleaned daily and the vibe is very homey. We loved taking a beer in the bar chatting with the staff and other guests after a whole day out riding!
The location is also really good! We often took the bus to/from Hirafu for dinner or apres which only takes 15 min with the bus stop just outside the lodge. In the mornings they have a free shuttle taking you to the Niseko Village gondola making it super easy to be the first one up the mountain since there's not too many people in Niseko Village compared to Hirafu!
So, if you are a solo traveller wanting to shred Niseko POW and get social, look no further than www.freeridelodgeniseko.com the best backpacker hostel in Niseko, where you arrive as a guest and leave as a friend.
See you in Niseko